Participants have several options:
Room at the Sheraton Commander Hotel. Rate $179/night, cut-off date May 9. Short walk from the conference location (Maxwell Dworkin).



Dorm room in Perkinís hall next door to the conference location. Rate $71.50/night. Participants can reserve these when registering for the conference. Cut-off date May 3.



Stay at the STOC hotel (Hyatt Regency). The STOC rate should extend through to the end of CCC.



Stay at other hotels: Irving House, the Harvard Square Hotel, and Inn at Harvard.


Note: There is limited availability of rooms at the Sheraton and the dorms during STOC, too. Participants should be aware that it can take a while to travel between the STOC and the CCC locations, see
Getting to/from the conference site
.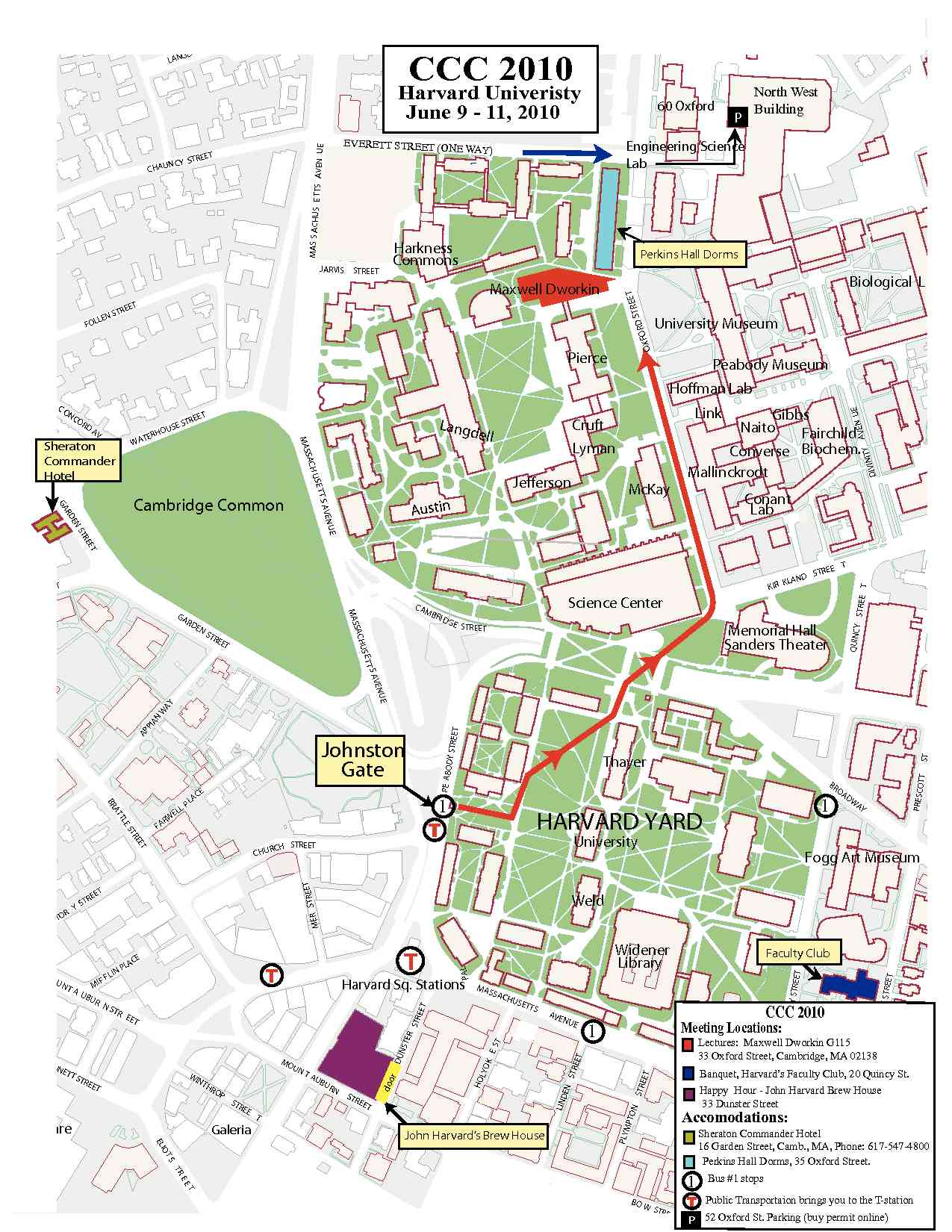 Download map in pdf format.